Eubiq was founded in 2000 with the vision of becoming the world leader in the new generation of power outlet system. Eubiq invented and patented the 'GSS power outlet system' in 2000. This track-based and ultra-flexible system was awarded worldwide patents since 2003. Worldwide sales commenced in the same year.
Headquartered in Singapore Eubiq's global network of distributors spans more than 40 countries and Eubiq's products are widely used in all sectors of residential, commercial and industrial. The list of satisfied customers throughout the world includes Fortune 500 companies, banks, hotels, governments, institutions and individual home owners.
In recognition of the strengths and achievements, the Eubiq GSS System has won multiple awards including President's Design Award Singapore (Design of the Year 2008), International Design Excellence Awards '08 (IDEA) – Office & Productivity (Bronze), Asia Pacific ICT Alliance Awards 2007 – Industrial Applications (Winner) and Gold Award: Best of NeoCon – Technonlogy Support (2007 and 2008). Eubiq technology and product continues to be featured in many newspapers and magazines all around the world.
Today, the GSS System is the platform of choice, delivering all essential services to the end-users. From power, data, communications, lighting, accessories, mounting to cable management and other needs.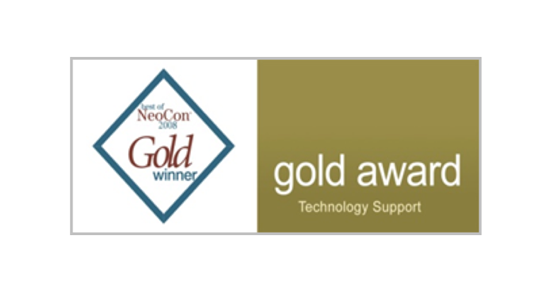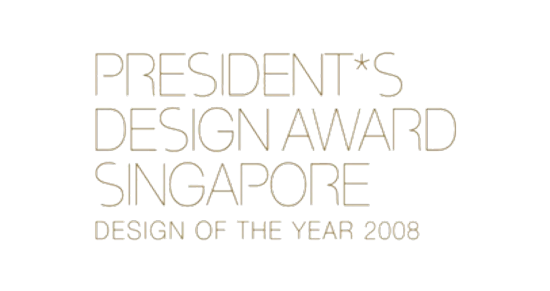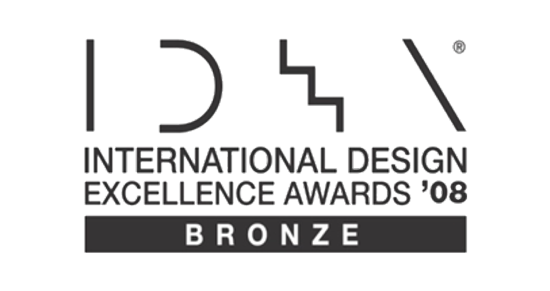 How Eubiq Works?
Introducing the GSS System™, the world's first-of-its kind electrical power outlet system that is practical, safe and simply beautiful! Our innovative track capable system allows you to add, remove and reposition power outlets anytime anywhere.

Our extensive range of architecturally versatile tracks are designed for use in a wide range of applications – residential use include kitchens, living rooms, study rooms, floor skirtings and many more: commercial use include system furniture, server rooms, display counters, test labs and many more.
What is the GSS System?
The GSS System™ (Ground Sentry Shutter) is a patented safety feature found in all Eubiq power tracks and wall sockets. Its unique design enables highly effective grounding of all conductive objects that come into contact with the power track, making it virtually impossible for any hazardous shock to occur.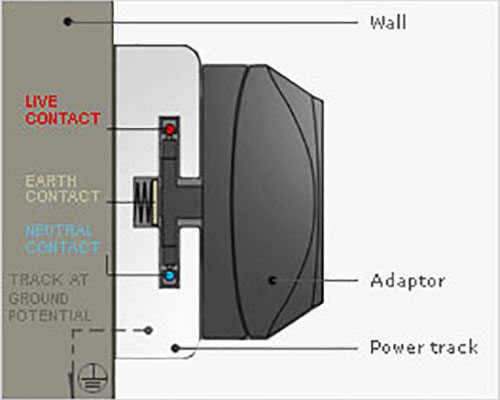 GSS System™ incorporates an array of springs in the core of the power track, which act as both safety shutters and ground wire. Besides their function to ground any conductive object that comes into contact with the track, these shutters also prevent direct access of the live conductors, which are niched at the top and bottom of the power core.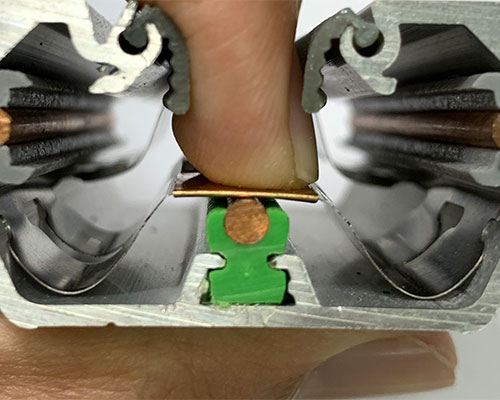 This feature has made the GSS System™ one of the safest power outlet system in the world. As a matter of fact, GSS System™ has been intensively tested by many of the world's most reputable test labs* and has met most international safety standards. It is also widely recognized as a childproof product.